Meet Our Professional Team
Ambitious, Focused, Reliable
Preferred Painting—Unparalleled Service
Preferred Painting, Inc was established in 1992 and has since gained experience of unmatched excellence in painting commercial interiors and exteriors. We have built a reputation on unparalleled service and guarantee excellent work, using experienced, skilled painters and high-grade paints. We'll work nights and weekends if necessary in order to preserve your relationship with your tenants.
We use environmentally-friendly products that conserve the planet and your pocketbook. Commercial painting requires a dedicated team that acknowledges every detail throughout the process—Preferred Painting is that team. From the bid request through the project execution and financials, we can assure you we will provide the best service possible.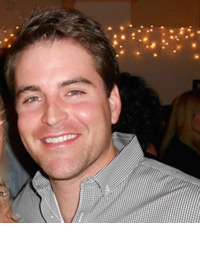 Chris Miller
Owner/President 
chris@preferredpainting.com
Chris has over 12 years of sales and management experience. He has worked in both direct and corporate sales working for the top direct marketing company as well as a Fortune 500 company. Chris's passion is people and he excels in building and maintaining client relationships. Chris enjoys skiing, biking, fishing and numerous other outdoor activities. He is a graduate of the University of Iowa with a bachelor's in Communications and Marketing.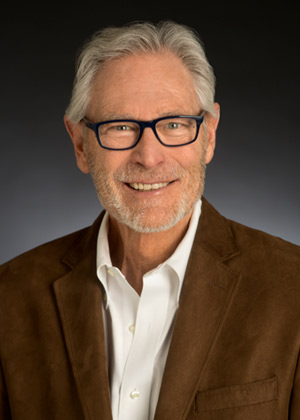 rob@preferredpainting.com
Rob has been a co-owner and president of Preferred Painting since its beginnings in 1992. With this 20 years of experience in servicing the commercial property management industry, he has developed a wide range of knowledge of the coatings industry and built hundreds of personal relationships with property managers, engineers, building owners, and vendors. He has been extremely active in BOMA (Building Owners and Managers Association) serving on and chairing several of the organizations committees. He is also active in IFMA and BOAC and served on the board of directors of Family Pathways.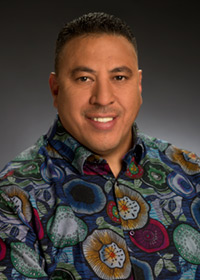 Martin Morales
Director of Operations
martin@preferredpainting.com
Martin began working with Preferred Painting in 1997 as a painter and has gained valuable knowledge in the industry. He is truly the paint expert in the field and takes great pride in his work. He is bilingual and has a personality that has allowed him to connect with everyone he meets. He is also known to lead off our tailgating festivities during football season and has a reputation of being one heck of a cook! During his free time, he and his family enjoy the beauty of Colorado by camping and doing other recreational activities.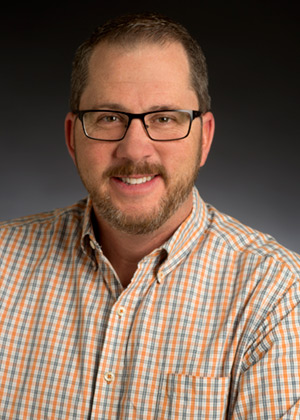 Rich Copenhaver
Estimator/Project Manager
rich@preferredpainting.com
Rich has been with Preferred Painting since July 2016. During that time, he has taken a "crash course" in all things related to the Coatings Industry. Rich considers himself very fortunate to work with the best painters in the industry as they have served to accelerate his growth in his position due to their generosity and professionalism. Rich has been in the Facility Services industry for nearly a decade. During that time, he has chaired several committees within BOMA; including a 2 year stint as the Allied Chair and 2 years on BOMA's Board of Directors. Rich currently serves on the BOAC Board of Directors and is the membership co-chair. Rich is also a proud member of IFMA and IREM. During his time away from work Rich is an avid fan of Little League Baseball, Little League Football, Little League Basketball, Little League Soccer, Little League Lacrosse, and a huge supporter of the Westminster "Little Gym" gymnastics squad.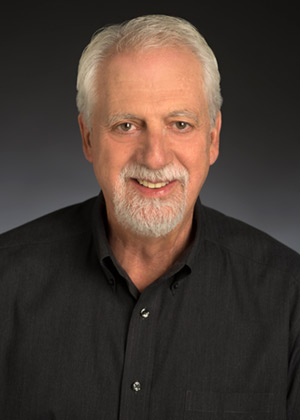 Leo Haas
Estimator/Project Manager
leo@preferredpainting.com
Leo describes himself as having more years behind him than in front, he is full of wisdom and is always fun to strike up a conversation with. Leo obtains a plethora of skills which he has obtained throughout his years. He enjoys the work he does and is committed to giving each and every customer the best service possible. He is great at communication and very detail oriented. He enjoys life and cares deeply about his family.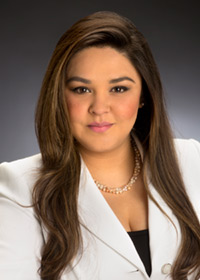 Veronica Cordova
Administrative Services Manager
veronica@preferredpainting.com
Veronica has been with Preferred Painting since 2014 and has served as a "Jack of all Trades" in our company. She is a Colorado native and grew up in a family of painters and is very excited she can continue the family tradition by being involved in the painting industry. Veronica enjoys providing the best service possible to our customers by being responsive to emails, discussing job details, and addressing any questions or concerns they may have. When she's not in the office, she enjoys cooking, gardening, and spending time with her family and two dogs.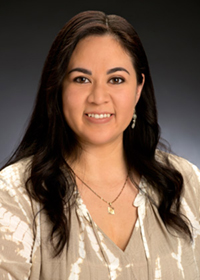 Maricela Serna
Administrative Assistant
maricela@preferredpainting.com
Maricela joined our team in 2017, she is originally from Salt Lake City, Utah and has worked in sales/customer service for 14 years. She holds an Associate Degree which she received from Stevens-Henager College in Business Management and Accounting. She handles various administrative requests, from being the friendly voice answering the telephone to sending out finalized estimates. Maricela is married and is a proud mother of one. She enjoys spending time with her friends and family, going to a good movie, arts and crafts, and learning about home décor.
What our clients think about us
"I have had the privilege of working with Preferred Painting for over 10 years. Rob Cooney and his team are very responsive, whether it is to put together a bid for the following year's budget, quickly completing a project before year end when the budgeted funds expire, or helping out with a TOBY entry. Preferred Painting figured out how to gain access to a hard to reach soffit that was above stairs that had not been painted since the 1980's when the building was built – what an amazing difference when the work was completed! They stand by their work, and make sure that it is completed to your satisfaction. I look forward to working with Rob and his team for another 10+ years!
"Whenever I have a painting or wall covering project, I contact Preferred Painting for a bid. When I employee them for my needs, I know I am in good hands. Their depth of knowledge and experience invariably translates into a superior product while creating savings for my owner and my tenants."
"I have worked with Preferred Painting for over 11 years. Preferred Painting has performed countless projects and tasks for my tenants, properties and management group. I have always been able rely them to take on every task needed from the smallest to more substantial projects completing each on time, on budget and with the upmost professionalism. Preferred is the most fitting company name as they have and are my preferred vendor for painting and restoration needs. I have had the pleasure to work with them at Tabor Center, 8 Equity Office Properties in the DTC area and most recently at US Bank Tower with Callahan Capital Partners portfolio in the Denver Downtown business district. Due to their responsiveness, professional work ethic and honest business approach I anticipate a continued relationship for years to come and would recommend their services to any company and or person."
"I'm happy to recommend Preferred Painting to other asset managers after my most delightful experience with them recently. Their team was professional, reliable and diligent in painting the railings on our 150,000 SF luxury condo high rise. They were on time and on budget and did a commendable job of overcoming several challenges along the way. They understand the value of good communications too! "